SW & C JACKSON OPTICIANS, FRIDAY 19 JULY 2019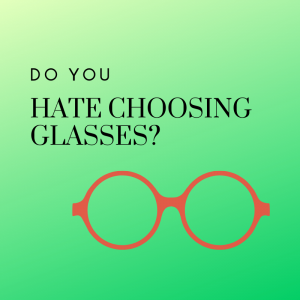 Do you find the whole process of choosing glasses stressful? Do you struggle to find specs that fit properly, feel comfortable and look good? Do you find glasses uncomfortable and annoying and struggle to know what frames suit you?
SW & C Jackson is an independent optometry practice established since 1888. We pride ourselves on providing professional eye care and supplying quality eyewear from around the world.
Being independent allows us to put the needs of our patients always first. It allows us to devote as much time as is necessary inside and outside of the clinical consulting room. Our experienced staff will help you find the best pair of glasses to suit your face, prescription and personality! We take time to get to know each and every one of our patients to make sure we help them select the best frame and lens combination. And we have lovely dispensing rooms to make the whole process a lovely experience!
The practice is wheelchair friendly and we are lucky enough to benefit from free car parking near the practice.
7 Reasons our patients choose SW & C Jackson Opticians
We believe in relationships. You won't be treated like a sausage in a sausage factory! We are here to look after YOU and YOUR individual needs.
We select our frames from the best collections worldwide to bring our patients an exciting choice. We guide you through the eyewear selection process to make choosing glasses an exciting stress free experience.
All of our dispensing staff receive regular training to keep them up to date with all the latest developments in lens technology.
We are passionate about looking good and feeling good in glasses. Surely all spectacle wearers deserve the best?
We have invested in the latest technology look after the health of your eyes.
We guarantee everything we do – if you're not happy, we're not happy.
Professional service from a team who take pride in what they do means you can rely on us time and time again.
Jacksons Opticians we give our customers a 60 day "Love Your Glasses" Comfort Guarantee
If, for any reason, you find that the fit of your frame is uncomfortable or if you have any discomfort with the lenses within 60 days of collecting your new glasses, you can choose an alternative frame and/or lenses that will be more comfortable for you. All at no charge.