Our Team
Practice owner and principle optometrist – Helen Corson
Helen qualified as an Optometrist in 1989 having graduated from Aston University with a First Class Honours Degree. After years honing her skills in all areas of optometric practice, keen to provide optical service her way, she purchased SW & C Jackson Opticians in 2007.
Helen has undertaken additional training and qualification to provide shared care with local hospital departments for patients ocular hypertension and stable glaucoma and cataract pre and post operative assessment. She is a photographer for the  Cheshire Diabetic Retinopathy Screening Service and  accredited by the Wales Optometric Post-graduate Education Centre to provide both enhanced examinations and emergency eyecare.
In addition to my work at Jacksons, she is Optometric Advisor to NHS Wales Shares Services Partnership and recently completed MSc modules in Legal aspects of Optometry and Optometric Public Health.
Helen and  husband Robert have three children between them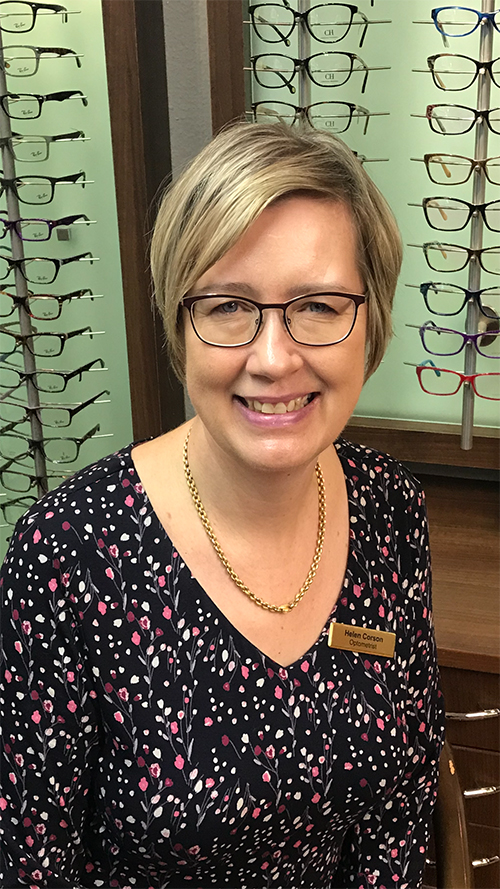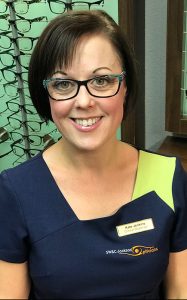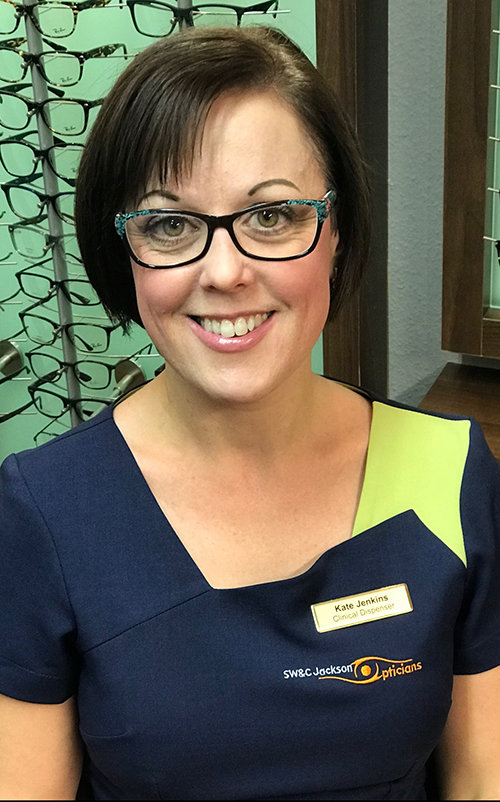 Practice Manager and Clinical Dispenser – Kate Jenkins
Kate has worked with Independent Optometrists for many years and joined Jacksons when she relocated the Cheshire from Cumbria. She has a special interest in the clinical side of her role and assists with visual field screening and OCT scanning. Kates' passion is attention to detail. She will leave no stone unturned in her efforts to find you the perfect frame. Her favourite frames are Lindberg so if you are looking for a lightweight frame Kate is the person to ask. Kate lives locally and enjoys cookery and country.
Frames Stylist and Clinical Service Coordinator – Joanne Hamilton-Fey
Jo has become part of the furniture at Jackson's Opticians and has provided an invaluable service over the almost three decades helping patients discover the best frames and lenses to suit their individual needs.
Jo likes the close personal nature of working in the practice both with her colleagues and patients alike.
Jo lives in Nantwich with her husband son, black labrador Emmet and a goldfish called Fish. Jo enjoys walking, cycling and sailing her GP dinghy.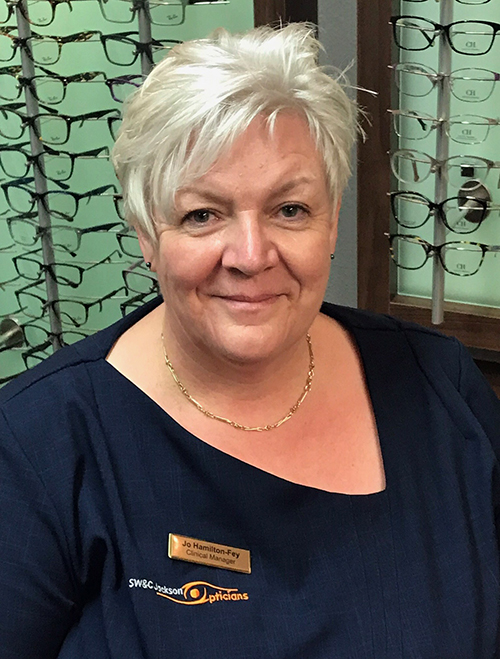 Practice Receptionist- Viv
Viv is our newest recruit and has brought a wealth of experience in customer service from her time working as cabin crew for Thomas Cook. She lives in Nantwich and when she's not working enjoys supporting Barcelona FC!
walks.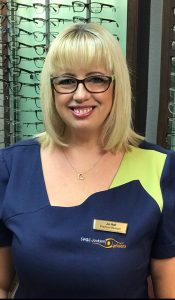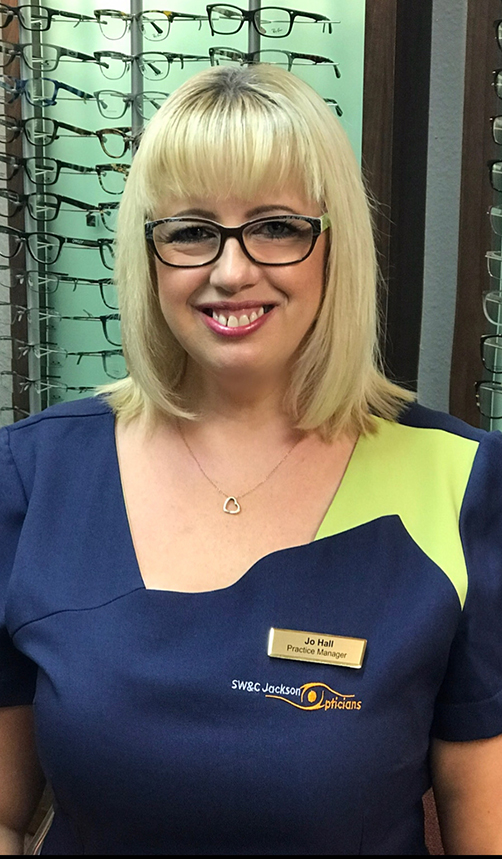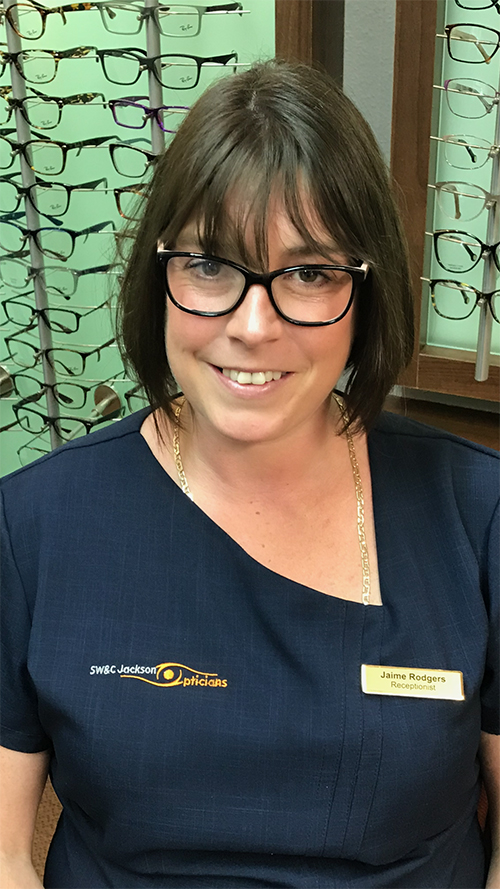 Frames Stylist – Jaime Rodgers
Jamie is from Nantwich and is passionate about not only finding the right frame for the right face, but also teaming that frame with Transitions light sensitive lenses in all their colourful incarnations. She juggles working at Jacksons with bringing up her family and when not working or playing mum she enjoys working in her garden.