We have just received an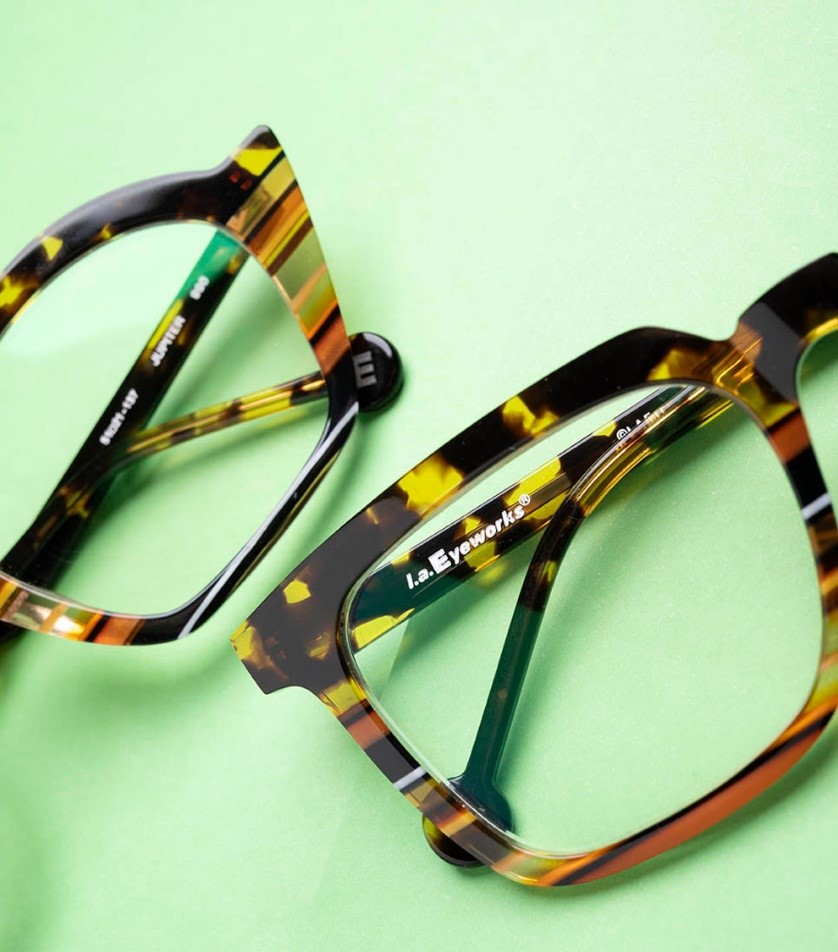 other delivery of wildly wonderful l.a.Eyewoks  – as worn by Grace Jones. RuPaul, Debbie Harry, Elton John… the list goes on.
These beautiful handmade frames are daringly different. From beautiful jewel colours through to icy crystals – there is something for everyone if you dare to be a little different! The finish of these frames is beautiful, thanks to the many hours of polishing each one undergoes, and they are very lightweight, making them supremely comfortable.
Available in styles for both ladies and gentlemen, please call us to book an appointment to view the collection.