Special Offers
50% off lenses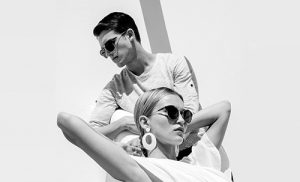 Buy 2 complete pairs of glasses and  we will give you the lens in the second pair half price.
Because it will soon be summer – it's a great time of year to change your eyewear for the brighter summer weather.  Prescription sunglasses are an essential summer item – with this fantastic offer you can protect your eyes and change money!
Make life easier with a separate pair of glasses for reading or computer work. A separate pair that is specific to one task can make life easier and more comfortable for prolonged periods of work. If you're considering 2 pairs for practical reasons or simply because you'd enjoy your eyewear more, please make the most of this offer. Our lens manufacturers are helping us do this and this limited time offer is available only between 1st April and 31st April. Call us today to arrange your appointment on 01270 628459.