Choosing your eyewear at Jacksons
We understand that purchasing eyewear is a big commitment and we take our role in helping people to find their perfect eyewear very seriously. We keep over 1000 frames from around the world in stock to make sure we can find the right frame to perfectly suit your, prescription and personality. And if you cannot find just what your looking for, several of our collections can be bespoked.
We know how important it is to look good and feel confident in glasses – trust us to help you select a pair that really suits you.
Our extensive range of frame collections includes:

Welcome to Ørgreen: Premium eyewear in high quality materials such as titanium, stainless steel and Japanese acetate. Known for its signature style and innovative colour combinations. Founded in Copenhagen in 1997, Ørgreens aim is to design strong and timeless frames for quality-conscious individuals.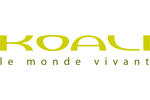 Inspired by the living world – the movement of a flowers petals, a leaf's graceful form and vibrant colours are inspiration for these intensely feminine yet individualistic frames. French design at its best.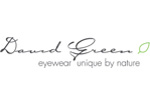 Made using real leaves and natural materials.Each pair of hand crafted David Green eyewear contains a unique fingerprint created by the incorporation of a fallen leaf or real item of nature within the natural cotton based acetate.
Buying glasses can be stressful – at Jacksons, we know how daunting choosing  new frames can be. We have developed a process that enables us to help every patient find their perfect frame and lens combination without anxiety.